Restoring the neighborhood around St. John's
Across I-75 from St. John's is the neighborhood known as Brush Park. Once full of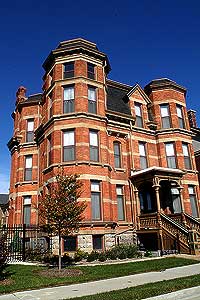 grand Victorian Mansions, many of which were were owned by former St. John's parishioners (our 5pm Sunday Service in the 1880's to 1900's got the nickname the 'servant's service' for those who stayed home to make dinner for the families at the 11am Service and came later!), the neighborhood became really run down. New housing is being built, and some of the Victorians are being restored as well. One is a beautiful Bed and Breakfast. Every house with a usable mailing address in the neighborhood gets invitations from St. John's for Easter, Homecoming, Christmas,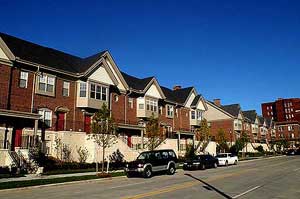 Alpha Course or other special events.

An article can be found at http://www.modeldmedia.com/features/brush.aspx
The pictures here are from that article.